Vision
To actively participate in a global effort where all peoples would have access to clean and drinkable water supplied through sustainable social and environmental solutions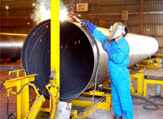 Goals
By leveraging our leadership in research, development and ownership of pipe manufacturing technologies we aim to continue to be the world's top provider of GRP pipe systems.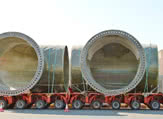 Commitment
To develop our program of corporate social responsibility in respect of the communities in which we live and work.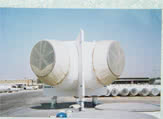 Contact Us
Saudi Arabian AMIANTIT Company
- Corporate Headquarters -
P.O Box 589
Dammam 31421
Saudi Arabia
Phone: + 966 3 847 15 00
Fax: + 966 3 847 13 98
info@amiantit.com
www.amiantit.com
Welcome To Amiantit Group
The Amiantit Group is among the leading manufacturers of pipe systems worldwide. More than 3500 employees from all over the world are the key to our technological and product expertise in piping business.
The Group develops, manufactures and distributes piping solutions in more than 70 countries and this extended network offers a lot of job opportunities.
We are looking forward to hear from you!